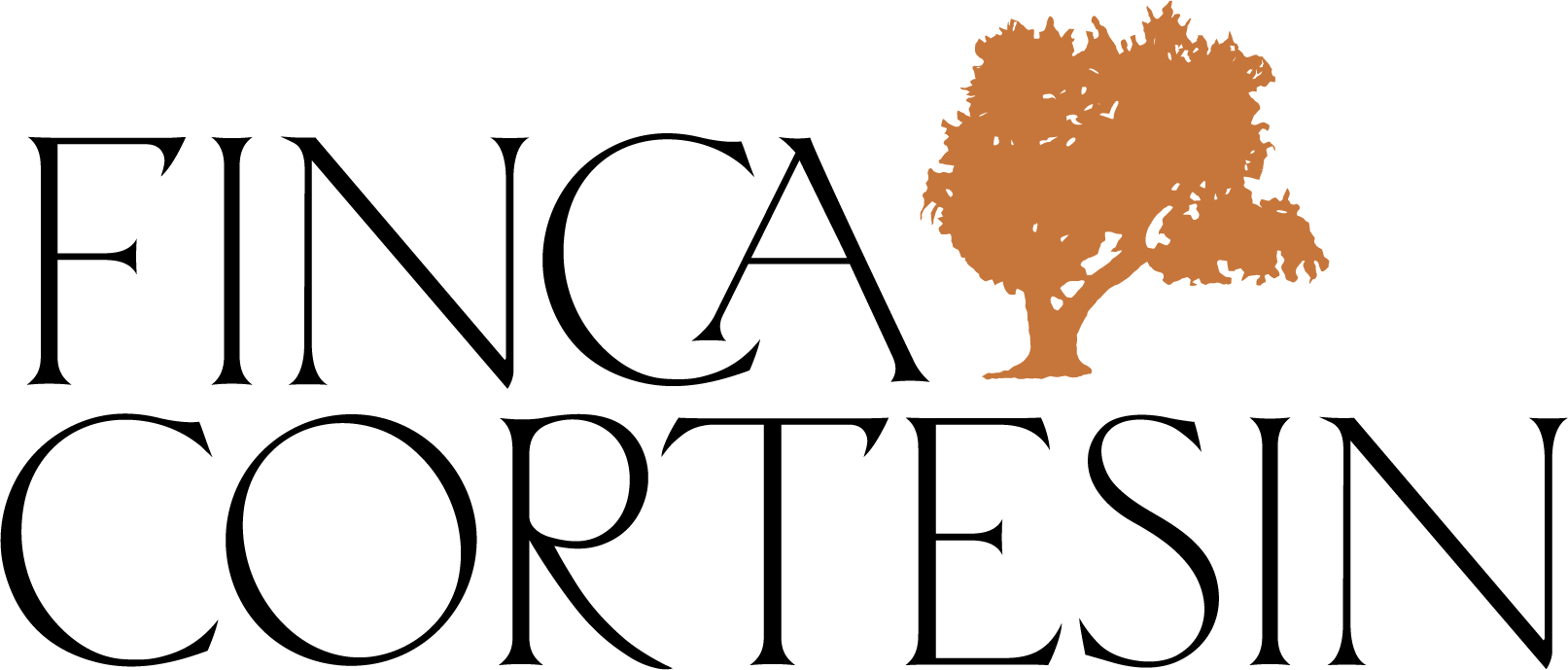 Apartments | Penthouses | Villas
The perfect all-year-round retreat
Set in the rolling hills of southern Spain, between the stylish Marbella and Sotogrande and flanked by the Casares Mountains, with spectacular views of the Mediterranean. Finca Cortesin is the epitome of comfort and style. Elected Best Golf Resort in Europe, Finca Cortesin is also a top 50 hotel in the world.
Finca Cortesin is a lifestyle golf, hotel and spa residential retreat that combines a 5 star suite hotel with a championship golf course, academy, spa, beach club, tennis, fitness centre and Michelin-starred restaurant. Finca Cortesin will be the proud host of the 2023 Solheim Cup which will bring huge international prestige.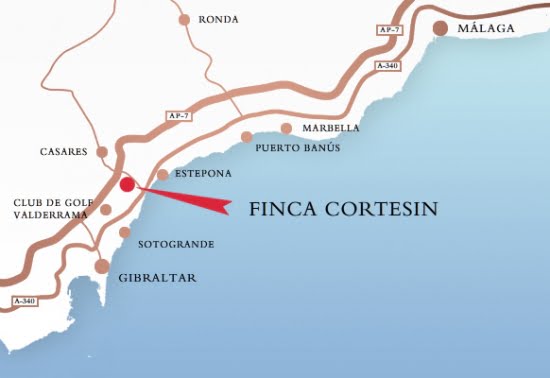 Apartments & Penthouses
The first and only apartment residences within the Finca Cortesin resort offering large designer 2, 3 and 4 bedroom residences with the best sea and golf views. Many of the residences enjoy private plunge pools and all enjoy access to the owners clubhouse where you will find an indoor and outdoor pool, gymnasium, treatment rooms and changing facilities.
Detached Sea View Villas
This residential complex designed by Marcio Kogan and his Studio MK27 comprises six single-family 'pre- mium' properties on plots of 1,800 m2, in a spectacular and select location with views out over the golf cour- se and the Mediterranean, and featuring high levels of energy efficiency and the unique opportunity to customise the property according to the wishes of the client in terms of size and configuration.
Every room in the house benefits from natural light, and in line with CALEDONIAN's core values they have been designed with top quality materials, finishes and installations, with an emphasis on low energy con- sumption and the environment: the façade, roof, cla- dding, waterproofing, heating and air-conditioning systems, ventilation and exterior joinery, plumbing and hot water systems, electricity and telecommuni- cations systems, are all designed to guarantee high levels of energy efficiency and low consumption.
Detached Modern Villas
This is a development of superb, modern villas nestled between greens 9 and 10 of the magnificent Finca Cortesin championship golf course. The Green 10 Villas have either five or six bedrooms. They are contemporary in design and enjoy spectacular views of the course set in the beautiful Sierra Bermeja Mountain range.
Stunningly designed over two levels, these villas benefit from private gardens and swimming pools whilst enjoying full access to the services of the five-star Finca Cortesin hotel. The villas comprise of 5 & 6 bedrooms all enjoying generous plot sizes.
Palatial Modern Mansions
Each of the 16 individually designed Golfside Villas at Finca Cortesin have a private garden and pool, and enjoy stunning sea views. Created by highly-acclaimed architects, each villa has its own distinct identity fusing traditional Andalusian-style with colonial and contemporary influences.

4 Bedrooms - 64.5 Bathrooms
- Architect: Vicens & Ramos
- Plot: 1937 m2
- Inside Area: 578.39 m2
- Outside Area: 283.02 m2
Contemporary in style and its open-plan design provides a feeling of space. Its positioning provides fabulous views of Andalusia.

5 Bedrooms - 6.5 Bathrooms
- Architect: Miguel Olazabal
- Plot: 1888 m2
- Inside Area: 713.52 m2
- Outside Area: 184.81 m2
Contemporary in style but embraces the essential elements of traditional Andalusian architecture.

4 Bedrooms - 4.5 Bathrooms
- Architect: Vicens & Ramos
- Plot: 2342 m2
- Inside Area: 551.96 m2
- Outside Area: 302.90 m2
This stunning property is all about subtle curves and arches, and the spectacular garden is a treat for the eye.

5 Bedrooms - 6.5 Bathrooms
- Architect: Abalos & Sentkiewicz
- Plot: 2285 m2
- Inside Area: 677.38 m2
- Outside Area: 239.42 m2
A contemporary designed home of jaw-dropping splendour. This low-rise villa is the perfect spot to soak up the sun.

- Architect: José Mª Sierra
- Plot: 2540 m2
- Inside Area: 788.07 m2
- Outside Area: 267.68 m2
A truly eye-catching home. High ceilings, huge windows and a secluded pool area make this place special.

5 Bedrooms - 6.5 Bathrooms
- Architect: Vicens & Ramos
- Plot: 2145 m2
- Inside Area: 752.68 m2
- Outside Area: 352.88 m2
A spacious two-level villa of contemporary design with a fabulous spiral staircase descending to the poolside.
Every need catered for
The Finca Cortesin golf course is currently ranked the best in Europe. The racquet club and fully-equipped gym are ideal for our more active residents. And for those wanting to be pampered – our oriental-influenced spa is just the answer. To end the day, an evening cocktail at our Beach Club or a meal at one of our three restaurants (one Michelin-starred) will not disappoint.
Property owners at Finca Cortesin are highly valued, which is why every effort is made to ensure they feel special. Owner's privileges also include discounts in all resort restaurants and reduced golf membership fees and tee bookings. Preferential rates also apply in the spa and for all beauty/therapy treatments.
The security of you and your property is of paramount importance – that's why Finca Cortesin offers a 24-hour security service. The round-the-clock concierge desk is at your disposal and will deal with any problem or request. This means you can sit back, relax and enjoy your surroundings.
At Finca Cortesin, the resort pool and all private villa pools are looked after by the on-site maintenance team. This means that any time you fancy a refreshing dip, the pool is in perfect condition.
At Finca Cortesin you can relax and enjoy yourself. The professional staff are on hand to deal with any repair or maintenance issue that might arise. From a TV, telephone or Wi-Fi problem to general housekeeping and garden upkeep – they're here to take care of your home.